Welcome to the SCP - Containment Breach Wiki!
SCP - Containment Breach is a free indie survival horror game based on the stories from the
SCP Foundation
. The game follows
D-9341
, a
Class-D
test subject during a containment breach, where several
SCPs
are encountered.
This wiki documents the items, NPCs and such of the game SCP - Containment Breach, a factual visual documentation of the events during the containment breach.
Check out the Russian Wiki!


Poll
How do you prefer to play SCP games?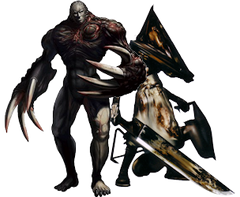 Horror Games
Go to these sites for info or for help with your own wiki!
Agony • Alice • Alone in the Dark • Amnesia • Bendy and the Ink Machine • Bioshock • Clock Tower • Dead Space • Fatal Frame • Five Nights at Freddy's • FNaF: Sister Location • Ib • Lost Alpha • Outlast • Resident Evil • SCP: Containment Breach • Silent Hill • SOMA • Spooky's House of Jump Scares • S.T.A.L.K.E.R. • The Evil Within • Until Dawn • White Day • Yomawari • Yume Nikki
Want your community included? See how!
See all of our Horror gaming wikis!