SCP-513, referred to as "A Cowbell", is an SCP object encountered in SCP - Containment Breach.
Description
Edit
SCP-513 is a normal cowbell that is rusted. Nothing can unrust the bell.
Any noise produced by SCP-513 makes noise, and makes persons go crazy. Crazy persons die after SCP rings.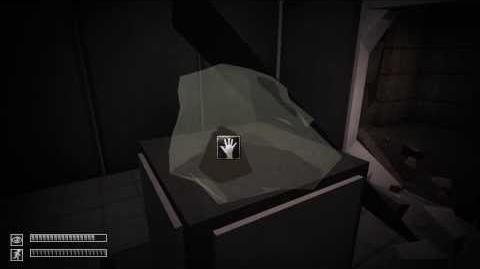 SCP-513is in containment chamber inside broken gelatin, cooked by break. If the player takes bell, it leaves gel and can be noise. After this, scary monster undisappear. Sometimes, after ringing, monitors will magnet your face and scary like coffin.
SCP-513-1
Edit
SCP-513-1
Info
Animate?
Yes
Harmful?
No
Description
Edit
It is very skinny man with bones on chest, white eyes and skinny SCP. Arms are thin and skinny, legs long.
After the player use 513, it will appear around the facility. The sound of ambient lung. skinny man disapear on close to player (cloud). Breaking bell by machine will disapear man permanent. On break, lung collapse.
Man is not bad for now.
Bell did not exist in game was new. Man was jpeg.
Man model is an edited version of old scream man.
If SCP-513 is placed in SCP-914 on fine, very fine or 1:1, the game will memory violate.
 

List of SCPs

Hostile
Harmful
Harmless
Rejected
Joke